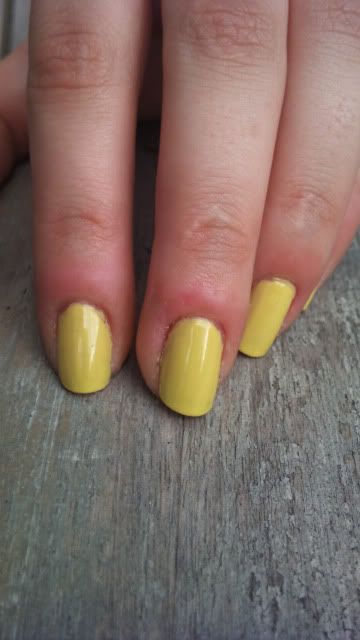 I got Fiercely Fiona with my new package. And I loved it. I had doubts even just before I got the package about the color. On some swatches, it's really green, and on others it's pretty and yellow. I didn't like it on the green-ish swatches, so I had to wait and see.
So I put it on my nails, and I instantly loved it. It's a pretty yellow, really hard to describe. In some yellow lights, it does look a bit green, but I can live with that.
I think the color is right between being pastel and real yellow. It's really unique. And I love it. Yet another color that has to be a new fave.