I hate this name. OPI. Gargantuan Green Grape Matte with CND Jade Sparkle over it.
I don't really like OPI GGG Matte on its own, I like the regular version a lot better, it's lighter. So I decided to add the CND Jade Sparkle, which I wanted to try ever since I got it.
The effect, to me, is stunning. It adds green and yellow sparkles to the polish. I think these are glass flecks, not sure though, but the finish is really smooth and easy to remove from your nails, no real glitter or anything.
In the shadow it's almost as stunning as it is in the sunlight, you don't see lots of green sparkles, but lots of yellow.
Stunning. Just. Stunning.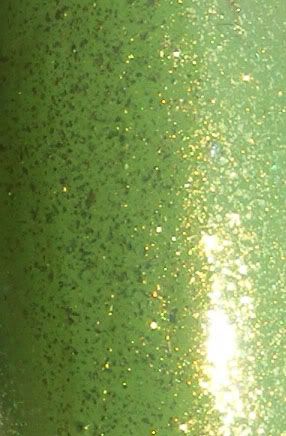 Look at it! *Drools*