I found this store nearby my school that's been there for a while, but I never went in. Not before someone said they sold China Glaze. So I raced over there, and I discovered that they have loooots of amazing polishes. Some HTF too. They have two way stripers, China Glaze, Goldenrose and much more.
I saw they had some polishes from the Kaleidoscope collection from China Glaze, I wasn't interested at first, and I told
DeltaCephei
that I saw these at the store, knowing how much she wanted them, and bought one for myself as well.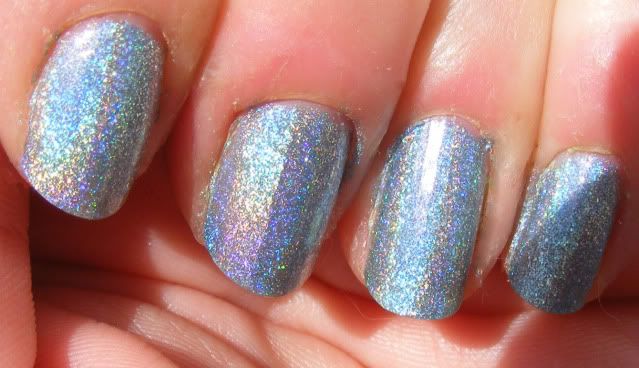 I had some China Glazes from the OMGcollection, but those are not nearly as holo as the ones from the Kaleidoscope collection. Also, the holoparticles don't seem to be as small as they are in OMG, and the holo effect is much bigger.
By the way, I really do think the polish looks like a kaleidoscope on your fingers.
Great purchase, thanks Delta!