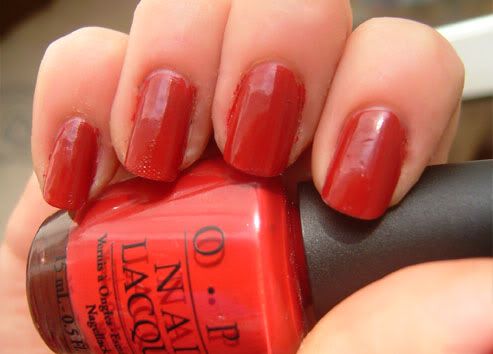 Ahh. Summer. And still wearing non-summer colors. Love it.
As you might know, I love red. Red dresses, red nails, red blog. Ah, red. So, I knew I would love this polish. The photo isn't that color accurate. It's more pink. It really looks like an actual cherry. It's as deep as it looks on my nails, but a little pinker, yes.
I love it, not quite sure if it's a creme or a jelly, but I can live with that. I think this would be a great christmascolor. With a little Fairy Dust over it, ah. Love.
The application was okay, but I think that was mostly because my fan is going like crazy. Oh, and please don't mind the shitty look of the polish, I accidentally sat on my hand while the polish was not dry yet.