Aaah, I had a haul 2 weeks ago, I think. I had to buy stuff for others and I had to buy some things for myself as well.
Among other polishes, I bought this one. Pink kitty. A pretty, cute, creme pink. I loved the bottle and the pink as well, I have lots of pinks, but none like this one.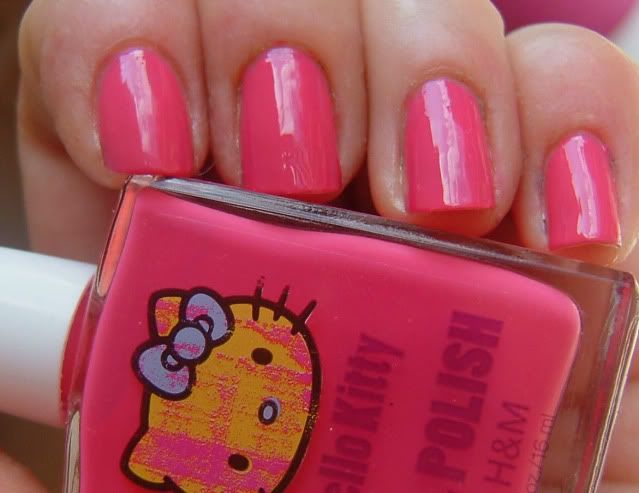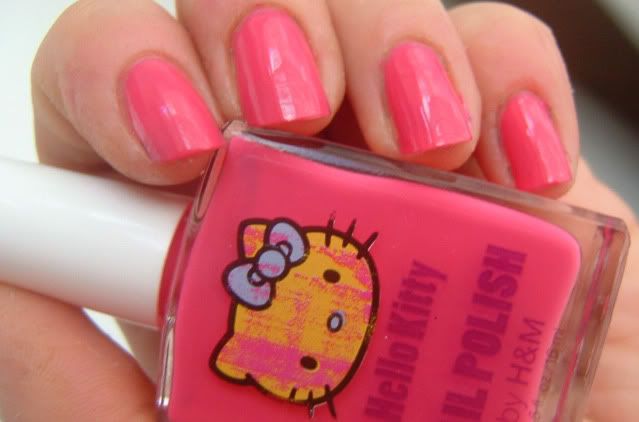 The application was good. I think it needed two coats, I did three anyways. Just to finish it. I didn't do a top coat, partly because I wanted to shower and Seche Vite does something weird then, and partly because the polish is so shiny on its own, it doesn't need topcoat.
It didn't dry so well, but I don't know if that's because of the polish or if it was because of the weather, it's really damp. I hear more girls complain about polish not drying in this weather, more than in wintertime.
Overall I love this polish, cute pink, it looks flattering on my skintone. I think the color is a little more deep than the photo's might show, but my camera is being weird the last few weeks.
Downside was that the polish peeled off like one of those peel off masks. But again, it might be because it didn't dry well because of the weather.