Hello everyone!
As I told before, I found this cute store with China Glaze polishes nearby.
I wanted this polish from the Wizard of Oh Ahz from China Glaze for a long time. And they had it, it made me so happy.
I decided to wear it a few days ago. I loved it, it's not the warmest or deepest purple ever, it seems to lean a little more to blue than it does to red, but that doesn't matter. It has really small glitters in it, I couldn't stop looking! Mind you, the polish is more the color my skirt is on the top right, next to my nail. My camera flips out about purple.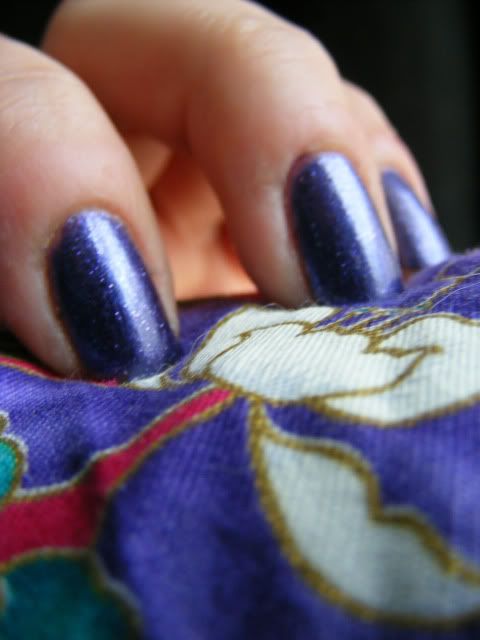 And I had a matching skirt. Ha. Which is rare. I'm known for not matching. Ever. At all.