Hello everyone.
A few days ago I wore Zoya - Adina. I got it from my most recent internetorder, and I love it. On the pictures I thought it was gorgeous already, but as it seems, the color online isn't that accurate. Not that I do it any better, it's really a hard color to capture.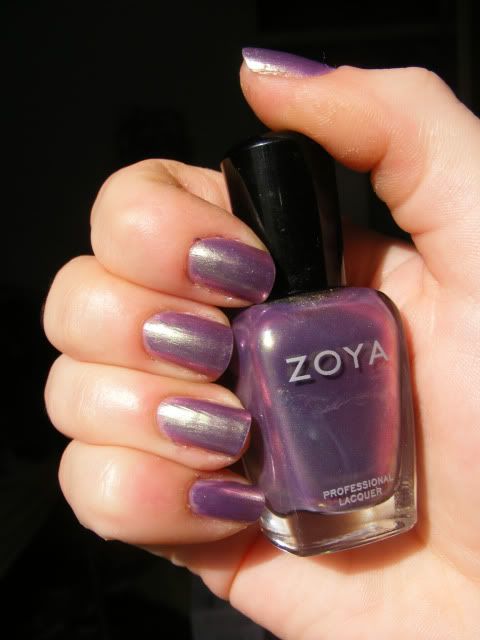 This gorgeous color seems to have a lilac/purple base (At least, I think so, it looks like that on the back of my nails, I just see lilac there). And in the shade, it's really duochrome. When you look at it, you just see green, and when you turn your nails you see purple/copper. Beautiful.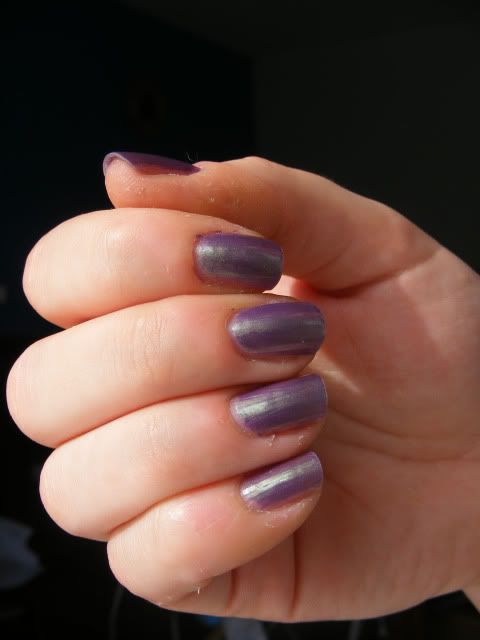 In the sun it kind of transforms, it really is purple/lilac in the sun, with light green shimmer. No duochrome, really just shimmer. This was a nice surprise.
Herea re some pictures where I've tried to capture the duochrome, but that is reaaally hard to do.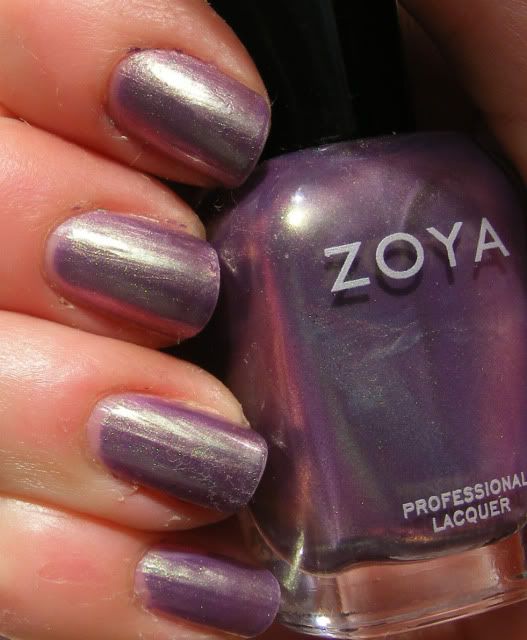 Overall I love this polish. It's really pretty and not a very bright color. It's a little sheer, but I think it's good enough at three coats, though some people might want a fourth. It's not nearly as sheer as ORLY - Fantasea. And I really do think you have to see this polish in real life to see its full potential, it's more gorgeous than all pictures I've seen online.
The polish stays on my nails for a rather long time, it doesn't peel of that easily. Which is a great thing. Love it.