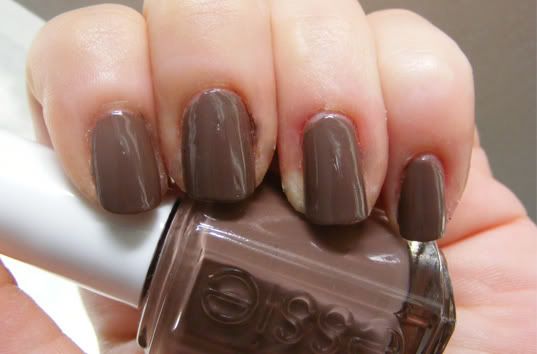 I apologize for the terrible picture. It looks too red and guh.
As I told you, I also got this polish, and I'm so excited! It's a warm, dark taupe. I think it's already on the edge of being brown. The polish dries a tad bit darker than it looks like in the bottle, I experience that with most taupes.
Dryingtime was excelent, I love the color. I think I'll be using this color a lot more from now on, it looks really subtle.
They say this one is a dupe of Chanel Particuliere, but it's a little more warm, as of what I see in pictures. But this polish completely took away my need for this Chanel.