I've wanted this color for a while now (I say that a lot D:) But every time I bought polish, I forgot I wanted this one. I bought this of the same online buddy I bought Give me the moon! from. And again, I luv it. Luv, yes, luv.
Everything went great. The application was great, two or three coats were enough and it slided on my nails. It dried pretty quickly. The color. Wow. It's so blue. A beautiful blue, one I've loved forever.
The only downside was that this color was hard to photograph. I had to stand in the shade and make a terrible picture to capture the color the way it is. Well, it's actually a little lighter (It looked right on my camera)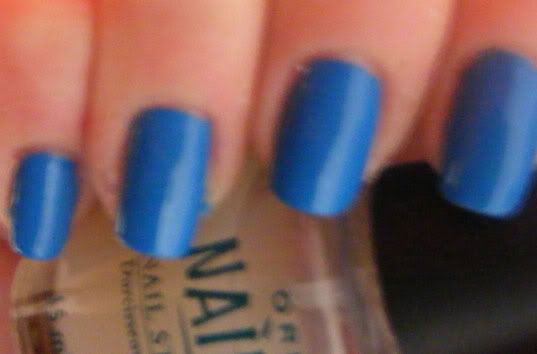 Pf, I need to make a blogpost about a polish that's so-so, this AAAH-MAZING gets tiring.