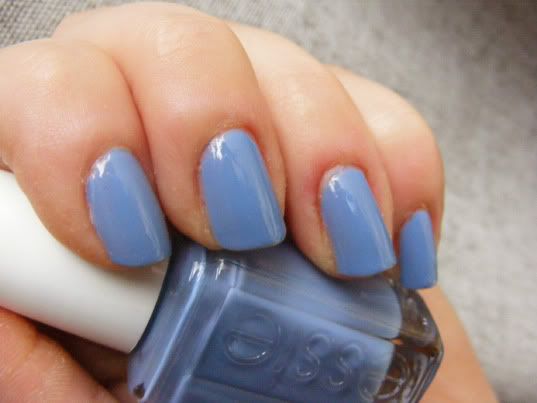 Hello again. Today was my first day of school. I really didn't want to go. Meh. But my polish made me a lot happier and excited.
It's Lapis of Luxury by Essie. I wanted this polish, but with my last order, they didn't have this one. Sad panda. And then I saw it in store, with a little discount, and I had to get it. Money well spent.
The color is a lavenderish blue. It's a little more purple than it is on the photo, I tried to capture the color but my camera hates purples (I have to get a better camera). I don't think I have something excactly like this one. Application was great, this was 2 or 3 coats, not sure.
Great one. Again. <3