Lesson one in blogging. The first and only lesson I ever learned at school about this. There is nothing more unproffesional than not posting regularly. And I'm doing that now. This weekend was fun, but I HAVE TO POST MORE Dangit.
Anywho. You know when you see a polishname and you have to have it?
I had this with Kinky in Helsinki. I love the name, so fun, so cheeky.
And the color is great too. Here's my swatch: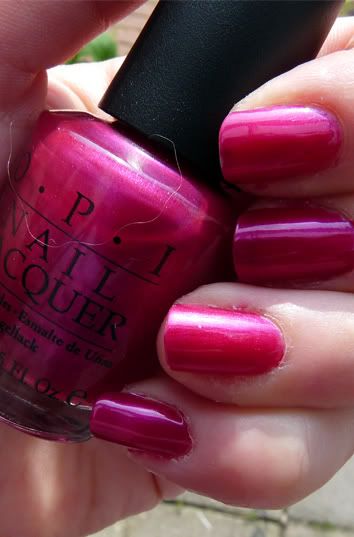 I love the color, sadly the color isn't accurate, didn't know the camera used. But the color is gorgeous, application was great and drying time was good. Everything I always say about OPI applies here.

Better swatch:
Lacquerized
See you soon! <3