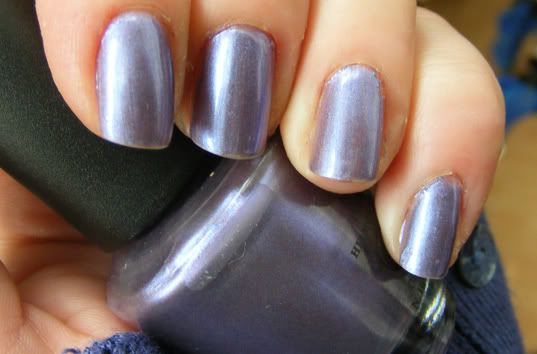 Here's another color from the Swiss collection from OPI.
Great color in the bottle, duochrome, I think. But the color is pretty sheer, even for my taste. It's a bit more purple than it is on the picture. Gorgeous color, but I think it's better for layering.
Application was great again. But this color is not a favorite of mine.
Hm, love the name-connection with Swiss, with the Watch, thing.