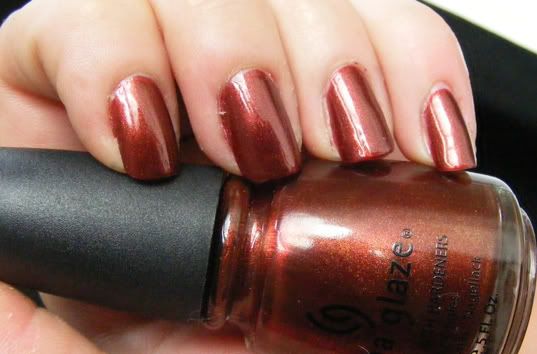 My nails seem super uneven, it's the shade, really.
I really like this color, it's brown-ish orange. I think. It's a real fallshade, but a really pretty one. I'm not a fall-shades person, they usually make me look sick. But this one is stunning. I love the color, but I don't know if it's 'me'. You know? I think I'll keep it, but maybe not wear it as much. I'd love to wear it during the fall, when the leafs go brown. Maybe make some pics then, I might let you know.
The bottle is more showing what it looks like in real life. Great shade. Great.
And it's getting better and better, the area around my nails. Less red, less skin-y, less everything! Can you see it? Only my pinky is struggling.