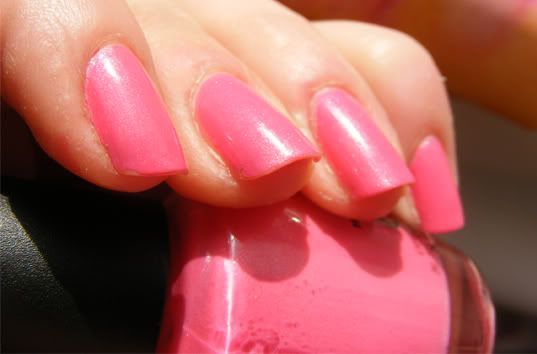 Hello everyone! It's been a little while again. Gah. I pimped my room. Blingbling style.
Not really, I just moved my bed, closets and TV. And it looks great. My room looks even more spacious. But my polishes are hidden in my helmer now, I can't use my mongolian hangthing anymore for a while. >:
Anywho, I finally got it! Flower to flower! The polish I've wanted ever since I saw the swatches, but as soon s I wanted to order it, it was n/a. And in Holland they don't sell it. Gah, FML.
It's a gorgeous pink with a subtle shimmer. A silver shimmer. Application was good once again. Yes, good polish. Good pink, not just the regular stuff. Worth the wait!