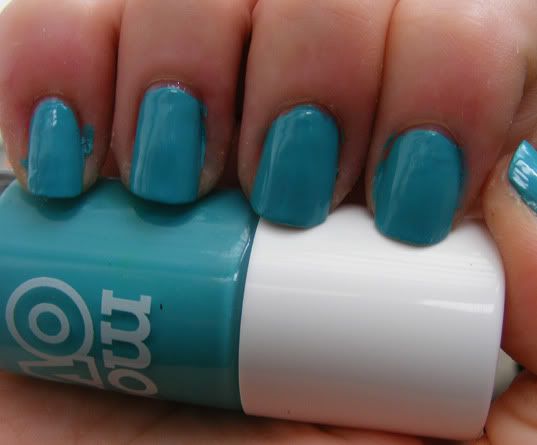 I wore this polish a few days ago and made swatches after. This is a great Models Own polish, the color is really stunning and I think it's quite unique.
It's turquoise, as you can see. Or is it teal? Actually, I think it's inbetween, if Google is to be trusted. It applied okay, a little on the thick side (That's why it's all over my hands), and it didn't dry thát great. But the color really makes it up to me.
Here it is with a layer of Gosh Rainbow:
I have a question for my bloggers. I tried cleaning up my nails with a brush, like the tutorial on
Lacquerized
. But it just doesn't work on me. What could be it? That I don't have pure acetone? Or not the right brush? What brushes do you use to do this?
Thank you!