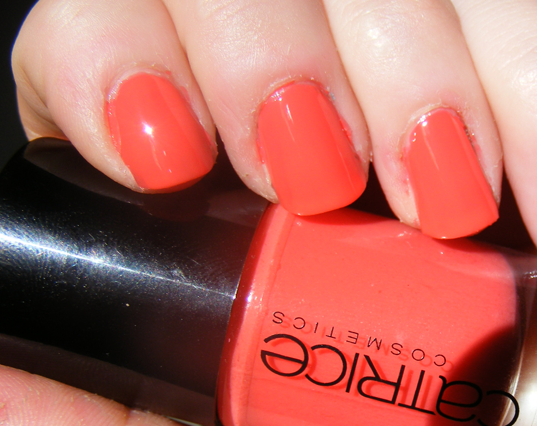 I've had this color for a while now, and I still had to use it. It looks kind of orange, but not orange enough for me to hate it.
I hardly ever use Catrices, I really don't know why. I grab my OPI's a lot more often. But Catrice has a great quality for the amount of money you pay for them. They cost 2,49, and it's actually not a small bottle of polish.
Anywho. I loved it. Then I put Gosh Rainbow over it. Then I hated it.
Have a nice day!