I need to blog more. I've just been so busy lately, with everything.
I have a lot of new polish, and I love them all. But I will be showing you one of my serious favorites.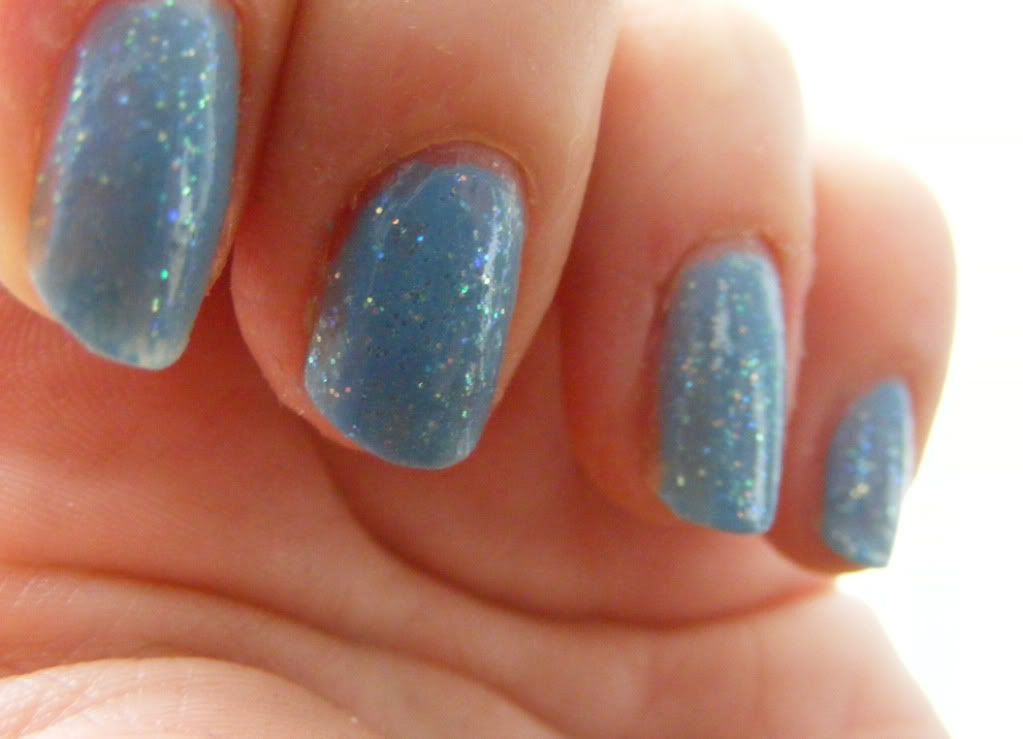 H&M - Denim Dreams with Diamond Cosmetics - Blue moonglo. The H&M polish is not my fav, I just didn't have any other lightblue polish (Changed that soon after).
It's about the glitter, Blue Moonglo. Gees. I was looking for a Glow-in-the-dark polish for such a long time. Why? I don't know, glow in the dark always made me happy and cheerful. And a few weeks ago I went to a polish-meet, and Stormqueen just gave it to me. I tried it on as soon as possible.
It's really sweet and blue-ish. In the bottle, it looks really light blue, leaning towards green. With glitters, AND it's glowing in the dark. I tried to capture this here: But the glitter looks stunning on blue polish. It's a real eye-catcher to me. The formula did get thicker while I was working though, but the Glow made up for it.
I'll try to blog and photograph my nails more. Hope to see you soon again.