Hello!
Setting up a few blogposts before I go on vacation tomorrow.
This is Bad Fairy, my first MACpolish ever. I have to say, I'm a little disappointed. For 12 euro I expected a little more from it. I love the color, more about that later, but ugh, the application was not all that great, and the brush was of a bad quality. It's a shame.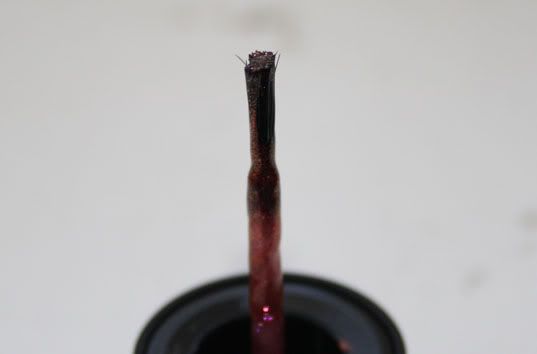 Behhh.
But the color on the other hand! It's mainly a pink I think, it has copper, gold, mauve maybe? A lot of colors! This asks for more pics.