So, one of my fellow forumposters just opened her own nailpolish webshop. She has really interesting prices, so go check it out!
Beware, it's in Dutch!
http://www.nailpolishfashion.nl/
I also need to tell you about one of the most favorite polishes I own.
OPI Koala bear-y. It's pink. And it's so wonderful. I Don't know why, it just looks charming with my skin. I think it has to be that.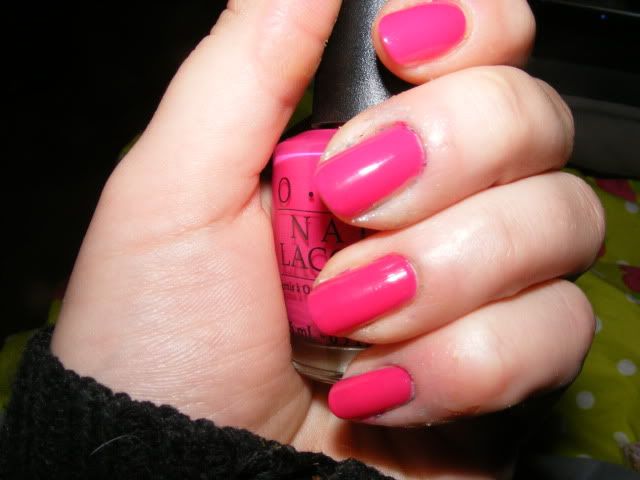 I love it. I don't own it that long, but every time I want to polish my nails again, I want to grab that one. But then again, it seems that OPI is my most favorite brand of polish. Most people I know looove China Glaze to death, but it's just not it for me. I don't have a lot of OPI (Another order is on it's way, hellzyeah), but every bottle I own, I fell in love with.
Also, today, I think I found a new love.
Koh.
It's expensive, 15 euro's per bottle. But today I decided to spoil myself. I promised myself I could do that once a month, buy one bottle and spoil myself.
I will post pictures tomorrow, I hope you'll like the color as much as I do. I won't tell too much about it now, I'll suprise you.
Have a nice day!
This was the most weird, inconsistent blogpost I've ever made.